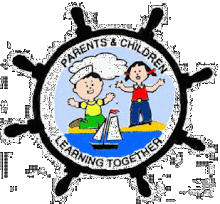 Access to terrific local educational opportunities is a real feature in our part of the world. The Steamboat Island Cooperative Preschool is a valuable asset to those of us living on the peninsula between Eld and Totten Inlets. If you have a child, aged 18 months to 5 years, you'll want to learn more about preschool at SICP. On Saturday, August 15, from 10AM to noon, you can learn all about the advantages of a cooperative preschool education at an Open House.
At Steamboat Cooperative Preschool, "Our goal is to provide a balanced preschool program for the whole child, allowing for physical, emotional, cognitive, social, and creative exploration and growth."
Open House
Saturday, August 15
10AM to noon
6240 41st Ave.
Directions: From 101 North, Take the Steamboat Island Road Exit. Turn left onto Sexton Drive NW. Take right onto Old Steamboat Island Road past Griffin Elementary School. Turn Right onto Steamboat Island Road. Take a left onto 41st Avenue. Look for the Steamboat Island Cooperative Preschool sign (rainbow and balloons) on the right. Turn right into the driveway and follow the driveway all the way back to the preschool (blue building yellow water tank out front).
For more information, click here for the SICP web site or call them at 866-1819.