Monthly Archives:
February 2014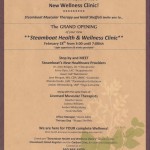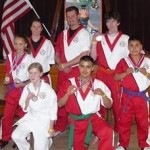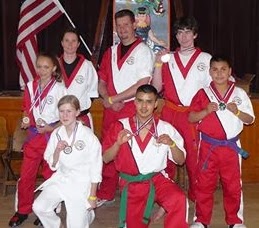 In February 2013, Lori Hinds and Garrett Collins needed a place to train seven young boys and girls in Okinawan karate. Bill Wake and the other members of Grange #314 were happy to help her make that happen. Since that first class last February, Authority Martial Arts has definitely made an impact on the Steamboat Island Peninsula and West Olympia, going from seven to 19 students in a year.
Lori Hinds, 38, a police officer, has been training in karate for over eleven years. She is very passionate about what she teaches today's youth and adults. Not only does she teach the basic mental aspects of martial arts such as discipline, respect, and humbleness, she also teaches them how to become more confident, how to set goals, and how to achieve those goals through training in karate. The ultimate goal for Sensei Lori is make all the students of Authority Martial Arts to be better members of the community. The school also hosts and attends other events too that build a sense of community including potlucks, community picnics, summer camp trips, laser tag, car washes, garage sales, holiday parties and martial art competitions.
Sensei Garrett, 35, has been training in the arts for over 30 years. His training in the military as well as extensive experience in martial arts competition has given the school an even better balance between tradition and the competitive side of Karate. His personal goal in teaching is to help students become well-rounded competitors as well as keep them safe in situations involving self-defense.
The students of Authority Martial Arts travel from Shelton, the Griffin area, and Tumwater to learn from Sensei Lori. The students, ranging from ages 7 to mid 40's, learn punches, kicks, blocks, weapons, kata and sparring. They even travel places to compete in Martial Arts Tournaments. Although competition is not a requirement, Authority Martial Arts does have a competition team that competes throughout Washington and Northern Oregon.
Authority Martial Arts at Prosperity Grange meets every Tuesday and Thursday from 6:00 pm-7:45 pm and costs $40.00 per month. They currently offer a trial with the first two weeks for free. There are also special family rates available. Check out their Facebook page or email questions to sensei.57523@yahoo.com.