The Mason Transit Authority has returned limited Saturday service, including service on Route 6, which runs between Shelton and Olympia. This service, now running Monday through Saturday, allows Steamboat Peninsula residents to call ahead to get the bus to make a stop. Just call Mason Transit at 360-427-5033 and request that a bus pull off US-101, either heading to Olympia or to Shelton.
The bus will stop at different locations, depending on whether you are heading to Olympia or heading toward Shelton.
If you are heading to Olympia, the bus will stop at the corner of Whittaker Rd. NW/Steamboat Island Rd. and Old Highway 101 NW. In the illustration below, you can see the little blue bus symbol marking that location.
If you are heading to Shelton, the bus will stop on Sexton Dr. NW, in front of the Island Market.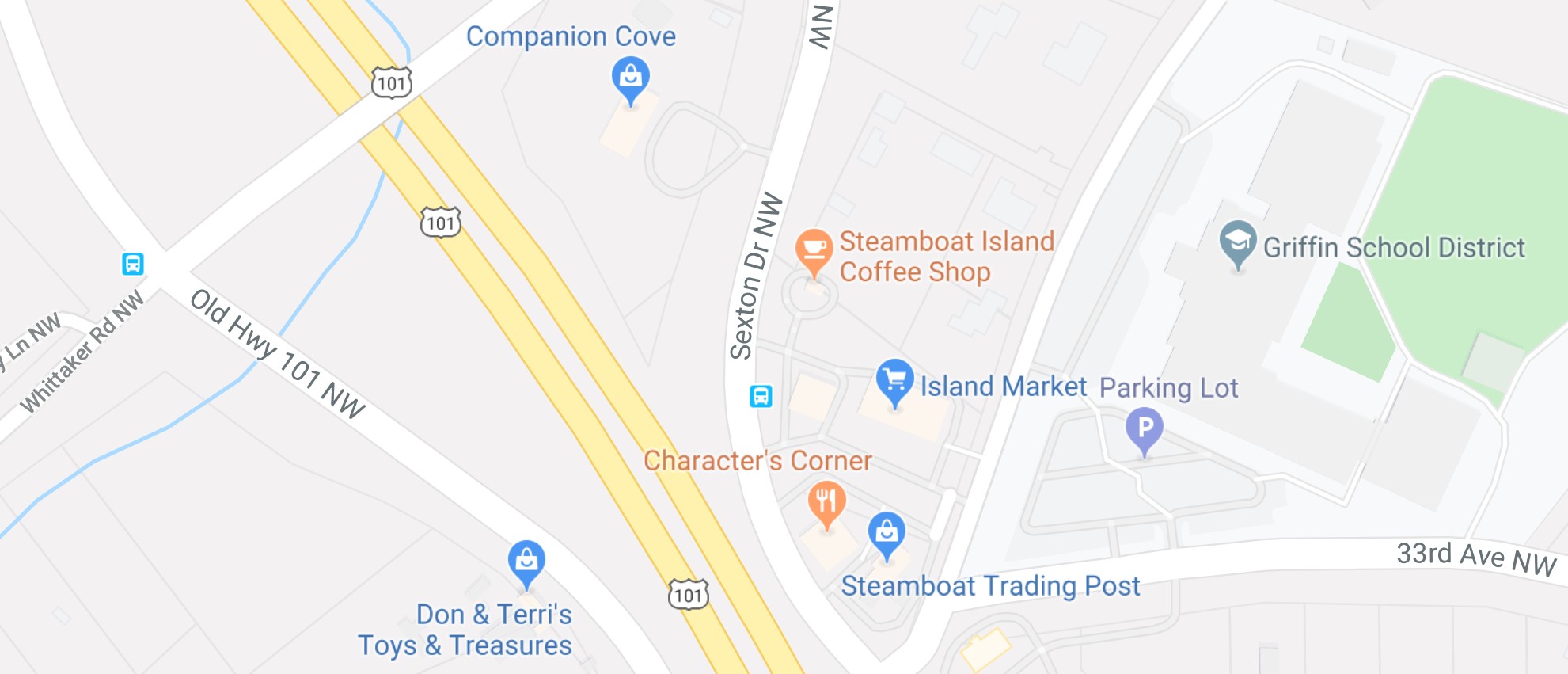 Here is a link to the timetable running from Shelton to Olympia. The bus continues from Steamboat Island to Westside of Olympia, Mud Bay Rd, Harrison Ave, and the Olympia Transit Center.
And here is a link to the timetable running from Olympia to Shelton. The bus leaves the Olympia Transit Center and its first stop will be at Steamboat Island. From there is goes on to the Kamilche Transit Center, Cole Rd Park & Ride, Shelton Outfitters, Transit-Community Center, and Kneeland Plaza (7:40PM Route only).
The fare is $1.50 one-way, Seniors (65+) are $0.50 and children under age 6 ride free. Exact change is required.