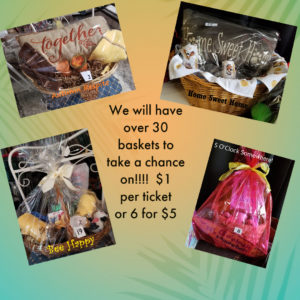 This Saturday, June 24th, the Griffin Neighborhood Association invites you to join us and your neighbors at our annual Community Picnic. There will be food, music, entertainment for the whole family, raffle prizes, local vendors, and representatives from community groups, local businesses, and first responders.
Community Picnic
Saturday, June 24
12 noon to 4 PM
Prosperity Grange and Tin Cup Golf Driving Range
This year's picnic will be at the Prosperity Grange and Tin Cup Golf Driving range, from 12 noon to 4 PM. Come and join us for lunch with burgers, hot dogs, and Kona Ice. Larry and Sandy Corbin, of the Lighthouse Alpaca Ranch, will bring some of their herd (did you know alpacas are a member of the camel family?). Magician John London will entertain and musical guests are The Possible Solutions and Cliff Rice.
Admission is free for current and new members of the Griffin Neighborhood Association, and their children. Non-members are $5 per adult/$10 per family. Admission includes picnic lunch.
We will be raffling off more than 30 different gift baskets!  Raffle tickets are only $1 or six tickets for $5. A silent auction will feature beautiful hand-turned wooden bowls and a vase, a karaoke party hosted by Twilight Karaoke, and a puppy starter kit.
Stroll the grounds and visit with representatives of local businesses such as Our Community Credit Union, The Nerdy Nana, Lux n' Lather Soap Company, Endorian Guitarworks, and lots more. Learn more about public safety from the Griffin Fire Department, Thurston County Sheriff's Office, and Washington State Patrol.
Could you give us a hand at this year's picnic? We could use help from 9 AM till the cleanup at the end – any amount of time you can offer is appreciated! Click here to send us an email with your contact information and someone will be back to you, very quickly. Thank you so much, to all who have already volunteered!
Many thanks to some special sponsors of this year's event. Local residents Bill and Karen Hurley donated a banner to help promote our community picnic. The Steamboat Trading Post made a generous donation of hot dogs and all the fixings. Thank you, too, to Bay Shore Construction for underwriting the cost of the comfort and washing stations.

We hope to see you at this year's community picnic!