St. Christopher's Community Church will once again offer up some great summertime family fun, in the form of their ever-popular Blueberry Bash. This year's Bash benefits the Thurston County Food Bank and you are invited to bring a canned food donation.
The Oly Mountain Boys will provide live entertainment, playing their Pacific Northwest Bluegrass from 12:30 to 3:30 PM.
The Bingo Garden makes its return with great prizes and there will be a raffle for a beautiful handmade quilt. A bounce house, giant bubble station, face painting, and many more kids activities will be offered.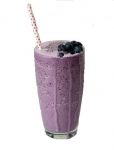 Don't forget the awesome local food! Their famous homemade blueberry pies – by the slice or buy a whole pie – will be available. Pies with other fruit fillings will also be sold. Special thanks, to Spooner Berry Farms, for all the delicious fruit.
Brats and 100% beef polish sausages, and milkshakes, too!
Your purchase of a homemade pie will benefit the Thurston County Food Bank.
40th Annual Blueberry Bash
Sunday, August 19
12 noon to 4 PM
St. Christopher's Community Church
St. Christopher's is a satellite of the Thurston County Food Bank providing access to food and other support to families here on the Steamboat Peninsula. Their Open Hands Food Bank Garden grows food that is distributed here and donated to the Food Bank. Anyone can come to lend a hand in the garden at the weekly work day.
"All summer long, there's a work day in the garden every Tuesday from 5-7pm. Just show up with your gloves and a readiness to work; we'll show you what needs to get done that day. The garden is located on the grounds of St. Christopher's."