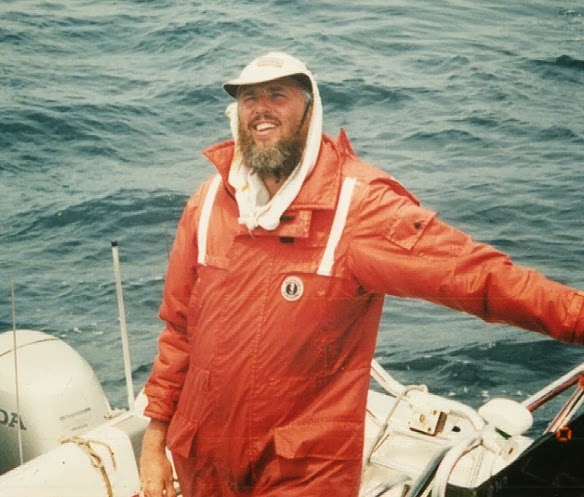 John Calambokidis
On Thursday, January 23rd, the Griffin Neighborhood Association will host it's Annual Community Meeting. As always, the annual meeting is where the GNA conducts a little of the required business of the Association and presents a program of interest to our community. This year, in addition to a brief overview of the Association's activities over the last year, and the election of the Board of the GNA, we will feature a presentation by a local research biologist.
Annual Community Meeting
Thursday, January 23
6:00 PM – Light snacks
6:30 PM – Program begins
7:15 PM – Featured speaker
Griffin Fire Department Headquarters
Our featured speaker is research biologist John Calambokidis, from the Cascadia Research Collective, who will present "Whale Tales from a Local Whale Researcher, Including New Findings on Marine Mammals of the Pacific Northwest."
Greg Woods, Superintendent and Principal of the Griffin School District, will also speak about the upcoming Two-Year School Programs and Operations Replacement Levy, which will appear in a special election on February 11th.
This last year has seen the Association complete its fourth year with the Steamboat Conservation Partnership. With the Prosperity Grange and Restoration Hope Community Outreach, the Association sponsored a very successful summertime Community Picnic, Farmers and Local Business Fair. We supported a community effort to install the Steamboat Little Free Library and we distributed literally thousands of "Steamboat Neighborhood" stickers. Members of our Board will describe all these activities, and more.
Would you like to serve on the Board of the GNA? There are currently six positions open on the Board of the Griffin Neighborhood Association. The Board is the governing body of the our non-profit organization. If you are interested in what it might be like to serve on the Board, click here to download our "frequently asked questions". Or contact any current Board member for more information. Come join us as a member of the Board!
Now is a great time to become a member or renew your membership. Annual Meeting time is traditionally the time when many members renew their dues to the Association. Annual dues are $20 ($10 for seniors, age 65 and up, $5 for reduced income individuals or families). Please support our Association by joining and making a dues payment. You can do both online by clicking this link.
We look forward to seeing you at our Annual Community Meeting and we thank you for your support of the Griffin Neighborhood Association.