The Annual Community Meeting of the Griffin Neighborhood Association will be held at the Griffin Fire Department Headquarters on Thursday, January 25th. The doors open at 6 PM and the meeting begins at 6:30 PM. Everyone is invited. Each year, the GNA hosts an opportunity to reconnect with area residents, meet representatives of local organizations, participate in a brief Association business meeting, and hear from a group of speakers on a topic of general interest.
This year's keynote speakers are representatives from Taylor Shellfish Farms, Squaxin Tribe Fisheries, and Thurston County Environmental Health. They will present on "The Health of the Sound".
We'll also receive an update from Drake Nicholson, on the Steamboat Tennis and Athletic Club and Steamboat Golf Driving Range.
Local organizations will be providing information about their work here in the Griffin area. The half-hour beginning at 6:00 PM provides you with a chance to meet these representatives. Some of the groups attending this year are:
Providence Behavioral Health Services
Steamboat Island Cooperative Preschool
Steamboat Peninsula Lions
Feline Friends
Empowerment 4 Girls
St. Christopher's Outreach Program
Annual Community Meeting
Thursday, January 25
6 PM
Griffin Fire Department Headquarters

At this meeting, the Association will call for nominations to its Board of Directors. Current members of the Association will vote on a slate of Board members. This meeting is a good time to renew your membership with the Griffin Neighborhood Association, since only current members can vote in the election. Or, you can join or renew your membership online at steamboatisland.org/joinus
The Association exists only through the service of volunteers from our community. Board membership is a terrific way to give back to the Griffin area. You can be a member of our Board! For more information about Board membership, click here to read our frequently asked questions. Or contact any Board member. To learn more about our more than 25-year history here, click this link. 'Think you can't make a difference? We do, right here in the community where we live. Join us!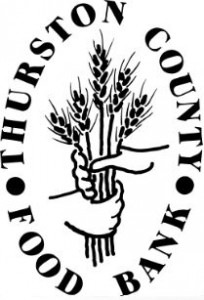 This year we are especially asking members of the community to help support the St. Christopher's Community Church Food Bank. This is a satellite of the Thurston County Food Bank and provides important assistance to families in need, right here on the Steamboat Peninsula. Our focus this year is on collecting non-food items that are often provided by our food bank. Please consider whether you can bring any of these to the Community Meeting:
Toilet tissue
Laundry soap
Dish soap
Personal items, such as shampoo and hand soap
Travel shampoo, conditioner, soap, in the sizes made available at hotels
Gift cards for gasoline
Any other items, including furniture donations, are welcome donations. To make arrangements to donate large items, please contact St. Christopher's directly, at (360) 866-2111 and leave a message. Lindy Vincent will call you back.
Thank you in advance for your generosity.
Do you need to have your name added to the monthly food distribution from our food bank? Call (360) 866-2111. All names are kept confidential.
Come to our Annual Community Meeting this Thursday. Doors open at 6 PM for a social gathering before the meeting begins at 6:30 PM. Snacks and beverages will be served.