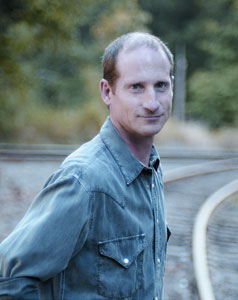 "Border Songs," the new book from local author and Griffin area resident Jim Lynch, is being released this month. Amazon.com writes, "Rich in characters contending with a swiftly changing world and their own elusive hopes and dreams, Border Songs is at once comic and tender and momentous–a riveting portrait of a distinctive community, an extraordinary love story and fiction of the highest order."
Mr. Lynch, whose previous book is the acclaimed "The Highest Tide," will be reading from "Border Songs" on June 16 at 7 PM in the Olympia Ballroom (above the Urban Onion, downtown Olympia).

Click on the image of the book cover, below, for Amazon's review of the book and for a Q&A with Mr. Lynch.
As always, purchases of products from Amazon.com can benefit the Griffin Neighborhood Association, if you link through the GNA web site, or click on the links below.
If there's no photo above, of the book cover, click here and you'll get to Amazon just fine.
UPDATED June 14: Click here to read the Olympian article, which ran in today's paper.

Full disclosure: We're pleased to point out that Jim is also serving on the Board of the Griffin Neighborhood Association.