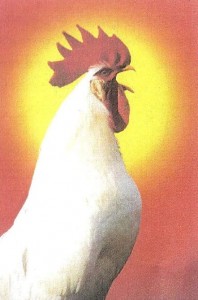 The folks at Building Earth Farm wish you all, "Happy Spring, local food-lovers!"
"We are already planting seeds for this year's garden, the initial tilling has been wrought, the weed whacker had it's first outing today, and the promise of summer's sweetness is just beginning to swell. We need to know ASAP if you plan to join us for our 2017 summer/autumn food adventure."
The quick details are:
2017 CSA price is $575/full Share and $290/half Share
The schedule for the CSA is:
June 17, 24
July 1, 8, 15, 22, 29
Aug 5, 12, 19, 26
Sept 2, 9, 16, 23, 30
Fruit Only Shares – $330 for 8 Weeks, provided every 2 weeks.
They will finalize the start date for Fruit Only once they're sure how the season is moving but the tentative schedule for the fruit subscription is:
June 17
July 1, 15, 29
Aug 12, 26
Sept 19, 23
Signups are now open and are required by May 5th. Deposits for CSA and summer fruit share are due by May 15. First come, first served.
For those of you not sure what a CSA entails, or want more information about The Building Earth Farm's CSA and Fruit Subscription, read on!
The Building Earth Farm Summer CSA – $575 for 16 weeks 
The items in the box change weekly according to what is ripe and ready at packing time, and will include salad fixings, at least one other vegetable, farm-fresh eggs, herbs, seasonal fruit, as well as the occasional value added fruit and/or vegetable item like dilly beans, or dried fruit. Quantities may vary throughout the season as they work to pack the full value of your share into each week's box, but they'll do their best to avoid over loading you with any one item.
You can go to their web page of Frequently Asked Questions (FAQs)  to find out more about the CSA, or email the Building Earth Farm with your questions. Use this link to the 2013 CSA  shares contents, to get an idea of what might come your way this year.
Summer Fruit Subscription – $330  
You'll get the best of the season every other week, starting with Strawberries and finishing up with Pears and Apples. In between, you'll get Cherries, Peaches, Nectarines, Blueberries, Plums and Melons, all direct sourced from the network of small family farms that Michael and Jeannine have been working with for the last 13 years. Most of the fruit is organic, though they do also source from a couple of conventional farms that have high quality and integrity standards.
Bulk Fruit Ordering
If you want 10lbs or more of a particular fruit, or variety of fruit, you can sign up for Bulk Fruit Ordering. They ask for $20.00 deposit for each variety or type of fruit you'd like to get throughout the season.
Please let them know if you want to participate in this Summer's CSA, Summer Fruit Subscription or Bulk Fruit Ordering by emailing the Building Earth Farm at buildingearthfarm@farmandfruitstand.com by May 1, 2017.
They ask for a deposit of 1/2 the total share value by May 15 mailed to the farm with the remaining balance due by July 1st. This allows them to pay for all their costs up front and is the basis for community supported agriculture (CSA). PLEASE NOTE: They are willing to work with just about any payment plan that works for you so be sure and ask them for what you need!
Their Commitments to You
We work hard to grow the most beautiful, nourishing food possible. Our methods are 'beyond organic' with mineral augmented soil, meticulous hand weeding and pollinator-loving practices that honor our food, planet and bodies.

We are excited to provide you with sixteen weeks of tasty, Washington grown fruit and our farm's beyond organic produce. Occasionally, we'll supplement a particular week's veggies with another local farm's organically grown goodness, and when we do we'll be sure to let you know where the food comes from.
Each week the Building Earth Farm will provide a list of what is coming in your share to help plan meals.
The list will be e-mailed Friday.
They'll offer recipes and suggestions for each week's box. These are mostly ideas and descriptions of the ways that they are enjoying the seasonality. "Feel free to ask us – in person, through the website, or by e-mail – if you need more ideas!"
Food is harvested, stored and packed with great care and attention to preserving freshness and vitality.
Your commitments
CSA pick up is at the farm every Saturday, starting mid-June from 9-11 am. The Building Earth Farm is located at 9140 Steamboat Island Road NW.
If, occasionally, you cannot come on Saturday at the regular time, we encourage you to ask a neighbor, friend or family member to pick up your share for you. With advance notice we will make arrangements for you to pick up your share at another time that works for all of us, within a day or so window on either side of the regular pick up time.

If we don't hear from you and your box is not picked up by 5:00 pm Sunday, you will forfeit your share for that week.  he food will either be donated to a local food charity, or fed to our farm animals; either way, the food will be eaten and appreciated.
Send questions, concerns, and anything else to: buildingearthfarm@farmandfruitstand.com and madronagrove@farmandfruitstand.com.
Also, the Building Earth Farm asks that you, "Help us use resources wisely by returning clean boxes, bags and egg cartons for re-use every week."
"We are honored to grow food for our families."
Jen, Jason, Iris, Michael and Jeannine say, "Thank you for committing to this path with us."
Serving Steamboat Island's local food needs and desires. 
We create community through food, festivals and fun.
www.farmandfruitstand.com
buildingearthfarm@farmandfruitstand.com
(360) 867-9331