The Capitol Land Trust is a rare beast. It seemingly has no enemies.


Based in the state's most political city, this diplomatic little environmental outfit has somehow managed to get blessed by both parties and toasted by clashing factions that rarely concur on much else.
Gov. Chris Gregoire and other top state Democrats praise the Trust. So do prominent Republicans. Many bureaucrats, preservationists, timber companies and homebuilders laud it too.
In fact, you can find just about anyone celebrating the Capitol Land Trust at its annual summer gala at the home of former Republican Secretary of State Ralph Munro who embraces his role as the Trust's defacto ambassador.
The Capitol Land Trust's ability to get along with seemingly everyone helps explain why this little group may get as big of a bang out of an environmental buck as any group around.
Through creative use of grants, donations and negotiations, the Trust has managed to buy properties and easements that have resulted in the permanent conservation of 3,000 acres in the area. And the Trust's reputation, influence and support continue to snowball.
So, who are these guys?
Pull back the curtain and you'll see the non-profit Trust survives on a staff of just four people – twice as many as it had two years ago – in a humble corner office in downtown Olympia.
Yet the Trust is actually quite formidable. Its staff is small, but boasts two masters of environmental science, a Ph.D in forest economics and a law degree. The Trust also sports a savvy board of directors and a cadre of volunteers that include esteemed biologists and property lawyers.
Atop it all, is the Trust's unassuming and articulate director, Eric Erler.
"I think what makes the Capitol Land Trust so effective is the people," said Brian Abbott, salmon section manager of the Washington State Recreation and Conservation office. "It's the board, and it's Eric. He gets along with people."
Abbott's agency staffs the state panel which oversees salmon recovery grants and approved six key Capitol Land Trust shoreline projects last year worth a combined $1.79 million.
Abbott says Capitol Land Trust has earned the state's trust by making smart proposals, handling delicate negotiations with landowners and following through on projects.
He also praised the Trust's ability to generate bipartisan support, most visibly in the form of the widely respected Ralph Munro. "A lot of people listen to what Ralph says. Ralph is part of the local landscape. It certainly helps."
The Capitol Land Trust also benefits from the fact that its practical approach to complex environmental challenges is increasingly in vogue.
Tighter regulations infuriate property owners. Expensive habitat restoration projects outrage fiscal conservatives. Preservation projects – especially when negotiated amicably with consenting landowners – don't tend to upset anyone.
Plus, the purchase or donation of critical properties is usually far more effective and far cheaper than trying to restore damaged habitat. Just as it's impossible to rebuild an old growth forest, the smartest engineers can't re-create intricate estuaries like Budd Inlet's Gull Harbor, where the Trust cobbled together easement deals that conserve two miles of wild shoreline.
Sometimes the trust must pay full market value to conserve properties. But in many cases, landowners are willing to sell at a bargain in exchange for the charitable tax break that comes with selling to the Trust at a discount. Still other landowners donate their properties outright.
"We can't always pay full value," says Erler. "We have to get creative. We have to identify the top priorities and only seek money for those," the Trust director says before adding, "We can't afford not to succeed."
During the past few years, the Trust has found a way to protect ten miles of wild South Sound shoreline through purchases , donations or conservation easements.
"What we're doing is not saving the world by any stretch," Erler says."But what we're doing, I believe, is a model for what can succeed."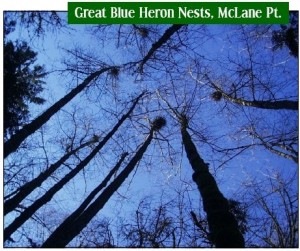 Rinee Merritt says Capitol Land Trust is not your average local land trust.
"They have an excellent reputation with county and state and federal people. They play well with others," says Merritt, former project manager for Trust for Public Lands, a national non-profit that works with local land trusts.
Merritt says Capitol Land Trust's "well-rounded" local support is unique, noting that many land trusts only court liberal Democrats.
Capitol Land Trust courts everyone. One of its biggest corporate sponsors is Green Diamond Resource Company, a Shelton-based timber company. The Trust's close advisers include one of Olympia's most prolific home builders. Another enthusiastic and valuable backer is Doug Sutherland, the Republican Washington State Lands Commissioner.
"They've worked really well with us," Sutherland says, "helping us identify lands we feel are important."
Even John Dodge, a grizzled Olympian columnist who has watched the rise and fall of South Sound environmental groups for years, finds the Trust's bipartisan prowess noteworthy.
After attending a Capitol Land Trust breakfast in March, Dodge described an unusual gathering at which "the pro-growth and anti-growth factions check their guns at the door and rally around the community benefits of protecting valuable open space in a non-regulatory way."
"Conservation is the concern of all of us," Trust board president Pene Speaks told the breakfast crowd. "It's not a partisan issue."
— JIM LYNCH
Jim Lynch is the author of "The Highest Tide" and a former reporter for the Seattle Times and Portland Oregonian.
Capitol Land Trust is a nonprofit conservation organization whose mission is to further collaborative and strategic conservation of southwest Washington's essential natural areas and working lands.
Text and photos from a flyer available from the Capitol Land Trust and reprinted with permission from the author and the Capitol Land Trust.