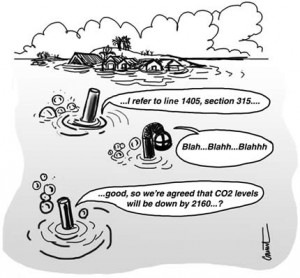 THURSDAY, Feb. 18, 7:30pm, Olympia Center. 222 Columbia Street, Olympia
SPEAKER: Janice Adair, Special Assistant for Climate Policy at the Washington State Department of Ecology and Delegate to the Copenhagen Climate Conference
TOPIC: The Copenhagen Climate Conference, The Western Climate Initiative and Where Do We Go from Here
Janice Adair, Special Assistant for Climate Policy at the Dept. of Ecology, will discuss the Copenhagen Climate Conference (COP15) and the Western Climate Initiative. Janice traveled to the U.N. conference, as part of the Washington State Delegation led by Governor Gregoire, serving as the state's expert on climate policy and to participate as a panelist. Janice also represents Washington on the Western Climate Initiative (WCI). WCI is a collaboration of independent, international jurisdictions working together to identify, evaluate, and implement policies to tackle climate change at a regional level. During its first 1 and 1⁄2 years, Janice chaired the WCI.
According to the New York Times, the climate change accord passed its first test recently after countries responsible for the bulk of climate-altering pollution formally submitted emission reduction plans, meeting the Jan. 31 deadline. Most major nations — including the U.S., the 27 nations of the European Union, China, India, Japan and Brazil — restated earlier pledges to curb emissions by 2020.
Much has been written about COP15 before, during and after the event. Was it a success, a failure or somewhere in between? Janice will give us a first hand report on how it was organized, who participated, what worked, what failed and what lies ahead. See UN website:
http://www.un.org/wcm/content/site/climatechange/gateway
In contrast to COP15, a world-wide effort to address climate issues, the WCI takes a regional approach by bringing together Pacific Rim jurisdictions from Canada to Mexico. Among the participants and observers have been: Arizona, California, Montana, New Mexico, Oregon, Utah, Washington, British Columbia, Manitoba, Ontario, Quebec, Baja California, Chihuahua, Coahuila, Nuevo Leon, Sonora and Tamaulipas. This is a comprehensive effort to reduce greenhouse gas pollution, spur growth in new green technologies, help build a strong clean-energy economy, and reduce dependence on foreign oil. More information is available on the WCI website:
http://www.westernclimateinitiative.org/
.