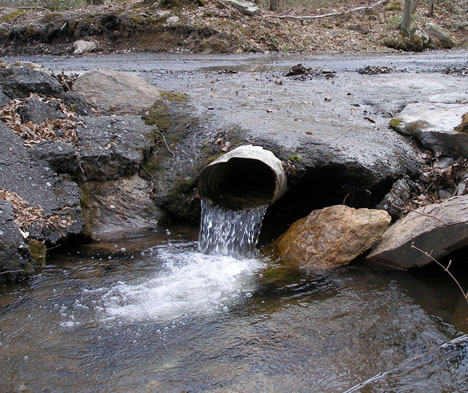 With as much rain as falls on us and our property and our reliance upon the health of our aquifers and the Puget Sound, you would think managing stormwater runoff would be among the foremost concerns hereabouts. However, in our area, as well as much of unincorporated Thurston County, the impact of development on runoff and the effects of that runoff on water quality rarely enters our minds. Stormwater pollution can pose serious health risks and significant environmental threats to the quality of freshwater, including our drinking water, and the Puget Sound. The Thurston County Storm and Surface Water Utility provides programs and projects to reduce flooding, erosion and pollution caused by stormwater runoff, while protecting and enhancing aquatic habitat. The Utility is supported by property taxes. As ratepayers to this Utility, we ought to familiarize ourselves with the Storm and Surface Water Advisory Board (SSWAB). This Board provides homeowners with an important means of influencing important local policies.
At their meeting on January 17, 2013, the Advisory Board will brief County Commissioners on new standards for the management of runoff caused by development. There is a real opportunity here for important public comment. That is, provided the public can become informed enough to participate in a meaningful way.
UPDATE: SSWAB will brief the County Commissioners during a meeting of the Commissioners on February 20 at 3:00PM. The meeting is in the Thurston County Courthouse Building, Room 280. The SSWAB will likely recommend the County adopt NPDES standard and the so-called "65/0" development standard. What is NPDES and 65/0? Read on to find out. . .
What is the Storm and Surface Water Advisory Board?
According to the web page for SSWAB:
The Storm and Surface Water Advisory Board reviews issues affecting Thurston County's Storm and Surface Water Utility, and makes recommendations to the Thurston County Board of County Commissioners. Among other things, the board examines utility rates, construction projects, public-information efforts, staff work plans and stormwater policies. Members are appointed by county commissioners.
SSWAB members are appointed to represent specific areas in the County. Tom Holz is the representative for Eld Inlet. Also near to us, Bob Allison represents the McLane Creek Basin and he is also the current vice-chair for the Board.
What are the Stormwater Rules at Issue?
Federal law requires counties to adopt rules which minimize stormwater pollution under what in Thurston County is called an "NPDES Phase II Permit." The National Pollutant Discharge Elimination System is a federal permit system based in the Federal Clean Water Act. To make things more complicated, in our state, the state Department of Ecology develops and administers NPDES municipal stormwater permits in Washington State. In adopting standards to be enforced under the NPDES, the Department of Ecology has landed itself in hot water. Their Phase II Municipal Stormwater Permit was appealed by thirteen cities and two counties which refer to themselves as the "Coalition of Washington Governmental Entities". None of these cities or counties are in the south Sound. This coalition sought to weaken the Department of Ecology's permit requirements. In a summary prepared for our Board of County Commissioners by Thurston County staff reported:
The Coalition's notice of appeal asserts Ecology acted "unreasonably, unjustly or unlawfully" in imposing prescriptive and expensive requirements in the permit without considering reasonable alternatives or cost. The appeal identifies seventeen specific permit conditions or provisions that the Coalition contends will adversely affect the economic health of their communities and impose "economic burdens on Coalition members and their communities." The permit conditions being appealed include the Low Impact Development (LID) performance standards and its impact on land use planning and compliance with the Growth Management Act, field screening 40% of the stormwater system before 2017 and 12% every year thereafter, inspecting catch basins every two years, required annual fee to Ecology for the monitoring program and various procedural and process elements of the permit.
Appeal such as that made by this coalition are heard by the state Pollution Control Hearings Board.
Other interested groups believe the Department of Ecology's standards are too weak. In August 2011 The Carnegie Group of Olympia wrote to Governor Gregoire asking that she "intervene to prevent the adoption of a proposed rule that most likely will spell the demise of Puget Sound by failing to protect tributary watersheds." The Carnegie Group and others have taken issue with Ecology's standard with respect to how much forest must remain, after development, what portion of the development can be made a "hardened surface" which will cause water to run off, and how much of the water falling on a property may be allowed to run off.
In September 2011 we published a piece entitled "Will Proposed Low Impact Development Standard Protect or Harm Washington State Watersheds?" which details Ecology's proposals and the calls for higher standards to be adopted.
How Can You Get Involved?
Do a little reading about stormwater runoff, what's at risk and why it's management is important, and learn about easy steps you can take to reduce runoff on your property. Click here to read our past pieces regarding stormwater runoff.
Make your opinion about the NPEDS permit known to the Storm and Surface Water Advisory Board. Their meetings and general agenda topics have been added to our Community Calendar. NPDES permit language and a briefing of the County Commissioners is scheduled for the meeting on February 20. Click here for more information regarding the SSWAB meeting schedule.