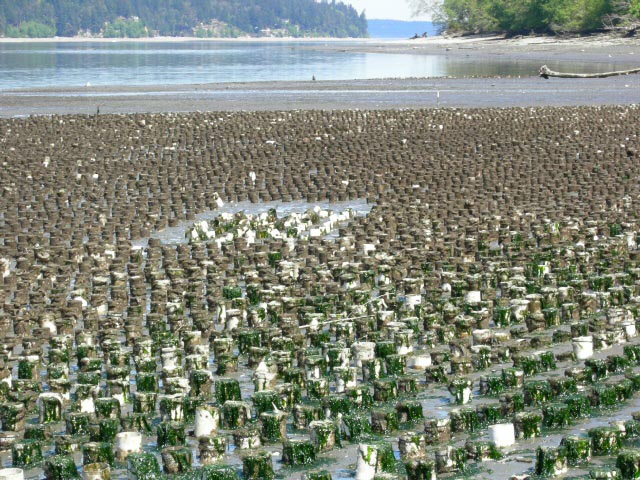 The Olympian is reporting the County has dropped its plans to require geoduck harvesters to secure shoreline development permits for their operations. Many residents on the Steamboat Island peninsula either lease shoreline to harvesters or engage in geoduck harvesting themselves. In past posts to this blog, we have reported on activities in the State Legislature and have published a letter from APHETI (The Association for the Protection of Hammersley, Eld and Totten Inlets) regarding the importance of regulating harvesting activities.
According to The Olympian:
County deputy prosecuting attorney Jeff Fancher said: "We're trying to work with the shellfish industry to have a review of new farms on a case-by-case basis. We are not just going to sit and wait for the legislative process to run its course."
The legislative process to which Fancher refers apparently is a bill that orders the state Department of Ecology to develop new guidelines for siting and operating geoduck farms.
Recommendations from that process are due to the Legislature this December.
Earlier this year, the state attorney general issued an opinion that said geoduck farms need shoreline development permits only if they interfere with normal public use of the water.
Click here to read the entire article, in The Olympian.
Click here to visit the web site of Protect Our Shoreline.