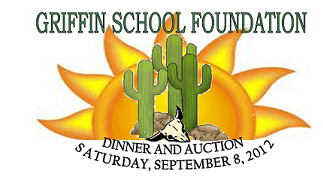 Back to school shopping complete? Check. Kids off to first days of school? Check. Here are some additional local events to add to your calendar:
Griffin Fire Department 50th Anniversary Open House
September 8
9:00am to 3:00pm
Griffin Fire Department Headquarters
3707 Steamboat Loop NW, Olympia, Washington 98502
Click here for our article regarding this event.
Griffin School Foundation 2012 Dinner & Auction. "The Steamboat Stampede"
September 8
5:30pm to 10:00 pm
Steamboat Island Driving Range
Traditionally, this event is one the largest private, non-profit auctions in Thurston County. Join us for this year's event which is on track to be an extraordinary evening! Live Auction officiated by Pat Cashman. Tickets are $50/person and includes admission, dinner and a drink.
Click here for more information.
Celebrity Chef Xinh Dwelley Dinner to Benefit Prosperity Grange
October 8
5:30pm to 8:30 pm
Prosperity Grange
Join local celebrity chef Xinh for a cooking demonstration, dinner and local wine, to benefit the Prosperity Grange. Door prize, raffle, silent auction. Tickets $50 each. Call Faye Olson (534-0456) or Jane Morgan (701-6502) for information and to purchase tickets. Thank you to sponsors Taylor United, Xinh's Clam & Oyster House, Blissful Wunders, and the Dirt Divas.
Madrona Grove Annual "An Apple Affair"
October 21
12:00pm to 4:00pm
Rignall Hall
Steamboat Island Rd NW and Urquhart Rd NW
Join us for An Apple Affair, Madrona Grove's annual apple tasting and community apple potluck. More details will be announced soon.
Do you have a local event you would like to promote? Email us at webmaster@griffinneighbors.org.