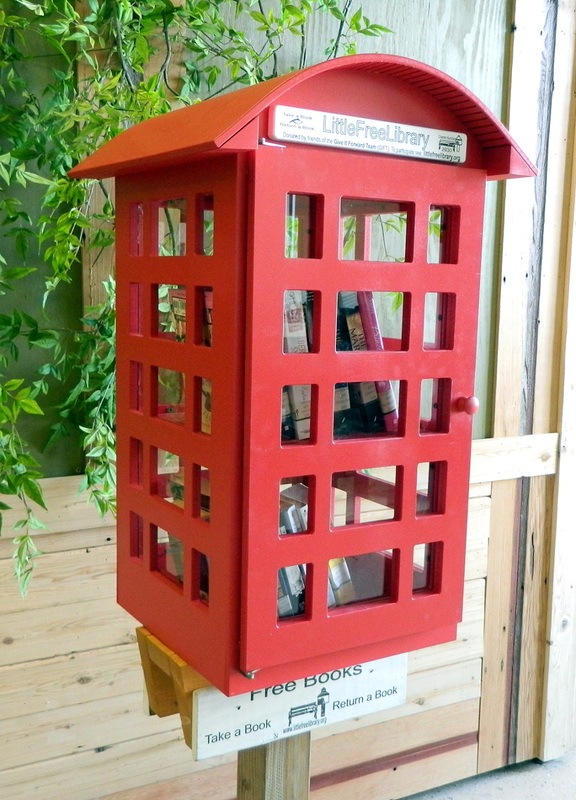 The library is 31″ high with a depth and
width of 15″ and holds 30 or more books.
As many of you may know, local resident Missy Watts and others have been working to raise money for a Little Free Library for our Steamboat neighborhood for about five months now. Thanks to a recent generous contribution from the Friends of the Olympia Library, this group is within about $250 of their $750 goal for the purchase and installation of the Little Free Library.
Click here to read our previous piece about the Little Free Library, which includes links to a registry of little free libraries across the globe.
The Fire Commissioners have generously agreed to allow the Library to be installed on the property of the Griffin Fire Department Headquarters. And organizers have begun to receive offers of book donations.
Contributions of any amount will help and can be made online with a secure transaction through PayPal, using your credit card. These are not tax-deductible donations (there is no officially-recognized non-profit organization set up for our local Little Free Library). Plus donations are subject to normal PayPal fees of 2.9% + 30¢ (for example, if you contribute $10, the Little Free Library will receive $9.41).
The Friends of the Olympia
Library donated cash and a
copy of this book.
If everyone reading this article would donate a dollar or two the library can be purchased and installed. The goal is to have the library installed at the fire station by the time of the Griffin Neighborhood picnic at Prosperity Grange on July 28th.
Please consider making a contribution of any amount and click here to learn more about our Little Free Library.