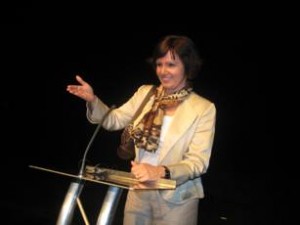 Public Diplomacy Under the Obama Administration: A New Approach
Presented by the Olympia World Affairs Council
January 19, Lecture
Olympia Center, 222 Columbia, Olympia at 7:30pm
President Obama and Secretary Clinton recognize that America needs to do a better job of informing, influencing, listening to and connecting with billions of people around the world.
Are we succeeding? And what will success look like?
Sandra Kaiser explains how this Administration defines public diplomacy and describes the struggle to be heard in a challenging global information climate.
Sandra Kaiser and her family live on the Steamboat Peninsula. She recently completed a 25-year career with the State Department as a public diplomat, directing press, education and cultural programs from U.S. embassies in Europe and Latin America.