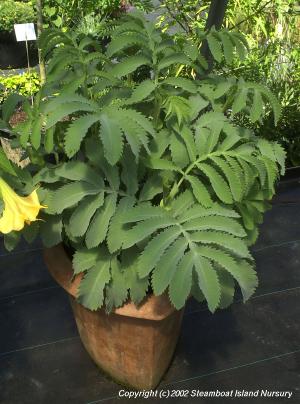 The Steamboat Island Nursery has just received an extensive write-up in the September 2nd issue of The Seattle Times Sunday magazine, "Pacific Northwest."
The author of the article interviewed Laine McLaughlin and Duane Heier "about the exotic yet drought-tolerant plants being produced and sold" at the nursery.
It's a terrific article and nicely highlights a local enterprise about which we can be truly proud.
Click here to read the entire article online.
Steamboat Island Nursery
8424 Steamboat Island Road, Olympia
360-866-2516
Hours: 10 a.m. to 5 p.m. Saturdays and Sundays through September, and by appointment.
For more information about the Steamboat Island Nursery, visit their web site at http://www.steamboatislandnursery.com/