A free, public lecture on Brazil will take place at the Olympia Center, 222 Columbia St. at 7:30pm on Thursday February17th.
Brazil is one of the fastest developing countries in the world. It is expected to be the fifth-largest economy in the world by the time it hosts the 2016 Summer Olympics. How has Brazil moved so far, so fast and what are the opportunities to do business in such a dynamic economy? Where is the country headed after the election of its first woman President, Dilma Rousseff?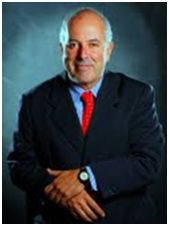 Pedro Costa, Brazil's Consul in Seattle and founder and CEO of The Information Company, will answer these questions and share with us his knowledge and understanding of his native country. Señor Costa may be accompanied to the lecture by the Brazilian Ambassador, as well.
The event is sponsored by the Olympia World Affairs Council. For more information call 360-867-0919. http://www.olympiawac.org/