The filing deadline for candidates in the upcoming County Commissioner election is now past us and we can see there will be three candidates – 2 Democrats and 1 Republican – vying for the position in District 3. Only those of us in the District can vote for the position, in the primary on August 18. The top two vote-getters will advance to the General Election, where all voters in the County can vote for the position, on November 3.
The incumbent, Democrat Karen Valenzuela, who replaced Bob Macleod when he resigned this last December 31st, is running to retain her seat. She is opposed by Republican Pat Beehler, 64, who is a professional surveyor, and Democrat Dan Venable, 59, owner of Advance Environmental Inc., a company which tests for and removes mold from dwellings.
And, would you believe it? The seat is up again next year when the four-year term expires.
The Republican candidate is Pat Beehler. This last May, when Beehler announced his candidacy, the Olympian wrote:
He said his top priority would be navigating the county through its budget crisis, which has resulted in two rounds of reductions to programs and services and the loss of 10 percent of its work force since 2008.

He said that, if he's elected, commissioners can return the county to a responsible budget by prioritizing public safety, health and roads and cutting wasteful spending without raising taxes.

Beehler said he didn't have any "overriding examples" of wasteful spending but added that, if elected, he would work with department heads to assess and conduct audits of spending to save money.
Beehler has endorsements from former commissioner Judy Wilson, State Senator Dan Swecker, and others. See his campaign web site at http://www.patbeehler.com/ for more.
Karen Valenzuela couldn't have chosen a more difficult time to become a Commissioner. Plummeting revenues have blown a giant hole in the budget and the County's Critical Areas Ordinance has been under development for nearly 10 years.
According to her campaign web site, at http://www.karenvalenzuela.com/, environmental protection is a priority.
Managing growth, so that we can afford to provide quality public services, is also important. I want to preserve our best agricultural lands, because having nearby farms that sell food in our local Farmer's Markets (Tumwater, Olympia, and Lacey) is a form of self-reliance I consider crucial. I have a five-point action plan that I am already at work on:

1. Bring sanity to the budget
2. Return to the letter and spirit of the growth management act
3. Confront climate change
4. Re-engage in Human Services' partnerships
5. Work on inter-jurisdictional cooperation
Valenzuela already has the endorsement of fellow Commissioner Sandra Romero, many of the Olympia and Tumwater council members, Thurston Conservation Voters, and others.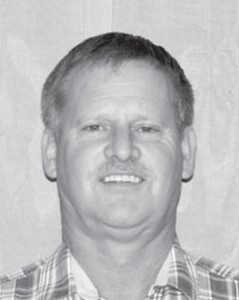 We were unable to find a campaign web site for Dan Venable. However, the Olympian ran a relatively lengthy article, this last April 1st, when Venable announced his campaign. In that article, "Venable said the three commissioners lack leadership, and he criticized their handling of the county's budget crisis and the dispute with Sheriff Dan Kimball over proposed budget cuts."
"There should be some other ways of coming up with a budget fix instead of laying off employees that are going to be really hard to replace," he said.

Venable provided one example – closer scrutiny of consultant contracts – and said he needed to do more research.

He said other priorities would be youth and alternative court programs.
Venable was defeated by Bob Macleod, in the 2006 primary which eventually led to Macleod winning the seat as County Commissioner for our district.
UPDATED 6/23/09: The campaign to elect Dan Venable now has a web site at http://danvenable.org/
What are your priorities in a County Commissioner? Click on the "comments" link below and tell us what you're looking for, this election.